A good portion of the ideas for this re-assembly & expansion of USF came from IdealBuildout reader MagicLamp.
As with my idealized MGM, this park is still a working film & television studio - with production taking place daily.
In Production Central, I've brought back some of the old exhibits, like the legendary star/filmmaker tribute and Stage 54 preview center. There is no HRRR coaster, but I did replace the Bone Yard with the Amphitheater. Shrek moves to old Xena theater and a dark ride version of Hanna-Barbera sits across from animated simulator Jimmy Neutron:
In New York, the iconic Kongfrontation still stands and Ghostbusters, one of my favorite movies, gets an updated treatment:
Since Beetlejuice has moved (more on that later), its theater is now used for some other live show.
In Expo Center we begin to see some major re-arranging. Hidden by trees from Amity village, the HQ of Cyberdyne Systems is a bland, ordinary office park building (like in the film) - harboring an apocalyptic secret: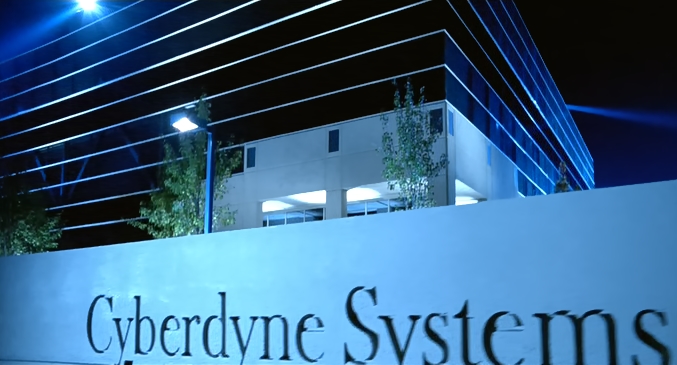 E.T. Adventure is transplanted to a more appropriate location between Men in Black and Back to the Future (still there). Next to E.T. is another Spielberg sci-fi monument: a restaurant in the form of the mothership from Close Encounters of the Third Kind:
Next is Horrowood - an area for monsters, ghosts, etc. It hosts a transplanted Beetlejuice show and a restaurant modeled on the old Bates Motel:
There is a dark ride based on The Simpsons Halloween specials, Treehouse of Horror (another idea of MagicLamp's).
Before Potter, Universal was going to build a kuka ride based on the Van Helsing franchise. Despite the film tanking, the concept (of a vampire slayer fighting all the classic Universal monsters like Dracula, Frankenstein, Wolfman, etc.) is great for a Universal park. The exterior queue is a Transylvanian village and the show building is Dracula's castle:
Revenge of the Mummy is themed to a 1930s dig (not a film set) and dressed as it is in Singapore:
The final land, Hollywood, sees a relocated SFX show featuring Twister... Ride it Out (or possibly Backdraft). I've also place now extinct Alfred Hitchcock show here - a master deserves representation. As I'm writing this I realize I forgot to relocate the Horror Make-Up Show to the Horror area... and there isn't room for it at the moment. I will try to get to amending the site plan in the future.
***
So there it is. I understand that rides like Back to the Future, Kongfrontation, etc. were showing their age. Still, I believe some rides achieve classic status and ought to be tenured - having their technology regularly updated while keeping the essence of the ride intact - particularly when (i) the successor is inferior or (ii) there is room for expansion without removing a favorite. After all, part of the fun of theme parks is nostalgia.